I love finding ebook deals so, since I'm reorganizing my blog schedule a little, I decided I want to feature these great deals on a regular basis. All of these will be from Amazon due to the fact that it is the store/website I visit the most.
**Please remember to check the prices before buying as they are always subject to change!**
Devil in the Making by Victoria Vane (historical romance)
Since their first meeting at Westminster, Ned, Simon, and DeVere had forged an iron-clad bond that had maintained them through nearly six years. From the outset, Ludovic's scandalous family secrets had set him apart from the other aristocratic scions as an "untouchable." Deny it as he tried, the ugly truth remained that his mother was indeed the biggest whore in England, and his presumed father, the viscount, no less than a pox-ridden madman.

Likewise, Simon Singleton's poetic proclivities had instantly made him the bullies' mark, and even Edward Chambers' great size had served as little deterrent for the upper classmen's taunts when accompanied by adolescent awkwardness and a broad North Country drawl.
By the end of the first form, however, DeVere's finely honed shell of arrogance, Ned's increasing brawn, and Sin's rapier wit, had given birth to an unholy triumvirate that came to wreak perpetual and unchallenged havoc upon Westminster School. Now, it appeared their illustrious reign had come to an inglorious end.

Intent on serving up revenge on their tyrannical schoolmaster, a prank with the king's lion goes comically awry, leading to a startling chain of events.
Heart of the Hunter by Lara Adrian (historical romance)
Desperate to rescue her kidnapped brother, Ariana of Clairmont joins forces with Braedon le Chasseur, a seductive knight with a mysterious past--and a dark legacy he struggles to deny. Allied in a quest for a legendary treasure, they encounter powerful enemies skilled in dark magic...and discover a love beyond enchantment.
Perfect Pitch by Mindy Klasky (contemporary romance)
Reigning beauty queen Samantha Winger is launching her pet project, a music program for kids. All she has to do is follow the pageant's rules—no smoking, drinking, or "cavorting" in public.

That's fine, until D.J. Thomas—God's gift to baseball—throws her a wild pitch. He slams her in an interview, and the video goes viral. Sam's no shrinking violet. She parlays D.J.'s apology into a national T.V. appearance—and a very unexpected, very public kiss.

Soon, paparazzi catch the couple in a steamy make-out session, and Sam's music program is on the block. The blazing hot relationship is threatened even more when D.J.'s son begs to trade in Little League for music class.

Can Sam and D.J. sizzle past the sour notes and find their perfect pitch?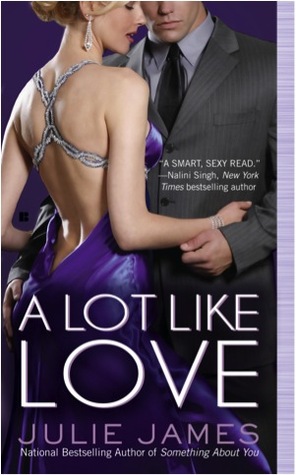 A Lot Like Love by Julie James (contemporary romance)
The FBI wants her cooperation...As the daughter of a billionaire and the owner of the city's top wine store, Jordan Rhodes is invited to the most exclusive parties in Chicago. But there's only one party the FBI wants to crash: the charity fundraiser of a famous restaurateur, who also happens to launder money for the mob. In exchange for her brother's release from prison, Jordan is going to be there—with a date supplied by the Bureau.

Agent McCall just wants her...As the top undercover agent in Chicago, Nick McCall has one rule: never get personal. This "date" with Jordan Rhodes is merely an assignment—one they're both determined to pull off even if they can't be together for five minutes before the sarcasm and sparks begin to fly. But when Nick's investigation is compromised, he and Jordan have no choice but to pretend they're a couple, and what starts out as a simple assignment begins to feel a lot like something more.
Summer Is For Lovers by Jennifer McQuiston (historical romance)
Though she was just a girl when they first met, Caroline Tolbertson's infatuation with David Cameron remains undimmed. Now fate has brought the handsome Scotsman back to Brighton for what promises to be an unforgettable summer. Soon, Caroline will have to choose a husband, but for now she is free to indulge her curiosity in things of a passionate nature.
That is, if David will agree to teach her.
Past mistakes have convinced David he'll make a terrible husband, though he'll gladly help the unconventional Caroline find a suitor. Unfortunately, she has something more scandalous in mind. As the contenders for her hand begin to line up, her future seems assured…provided David can do the honorable thing and let them have her.
When a spirited young woman is determined to break Society's rules, al a gentleman can do is lend a hand…or more.
Poughkeepsie by Debra Anastasia (YA contemporary)
He counts her smiles every day and night at the train station. And morning and evening, the beautiful commuter acknowledges him—just like she does everyone else on the platform. But Blake Hartt is not like the others . . . he's homeless. Memories of a broken childhood have robbed him of peace and twisted delusions into his soul. He stays secluded from the sun, sure the world would run from him in the harsh light of day.

Each day, Livia McHugh smiles politely and acknowledges her fellow commuters as she waits for the train to the city. She dismisses this kindness as nothing special, just like her. She's the same as a million other girls—certainly no one to be cherished. But special or not, she smiles every day, never imagining that someone would rely on the simple gesture as if it were air to breathe.

When the moment comes that Livia must do more than smile, without hesitation she steps into the fray to defend the homeless man. And she's surprised to discover an inexplicable connection with her new friend. After danger subsides, their smiles become conversation. Their words usher in a friendship, which awakens something in each of them. But it's not long before their bond must prove its strength. Entanglements from the past challenge both their love and their lives.

Blake's heart beats for Livia's, even if her hands have to keep its rhythm. Love is patient. Love is kind. Love never fails. Love never fails, right?
In the affluent town of Weslyn, Connecticut, where most people worry about what to be seen in and who to be seen with, Emma Thomas would rather not be seen at all. She's more concerned with feigning perfection while pulling down her sleeves to conceal the bruises - not wanting anyone to know how far from perfect her life truly is. Without expecting it, she finds love. It challenges her to recognize her own worth - but at the risk of revealing the terrible secret she's desperate to hide.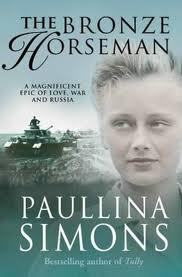 The Bronze Horseman by Paullina Simons (historical romance)
The golden skies, the translucent twilight, the white nights, all hold the promise of youth, of love, of eternal renewal. The war has not yet touched this city of fallen grandeur, or the lives of two sisters, Tatiana and Dasha Metanova, who share a single room in a cramped apartment with their brother and parents. Their world is turned upside down when Hitler's armies attack Russia and begin their unstoppable blitz to Leningrad.

Yet there is light in the darkness. Tatiana meets Alexander, a brave young officer in the Red Army. Strong and self-confident, yet guarding a mysterious and troubled past, he is drawn to Tatiana—and she to him. Starvation, desperation, and fear soon grip their city during the terrible winter of the merciless German siege. Tatiana and Alexander's impossible love threatens to tear the Metanova family apart and expose the dangerous secret Alexander so carefully protects—a secret as devastating as the war itself—as the lovers are swept up in the brutal tides that will change the world and their lives forever.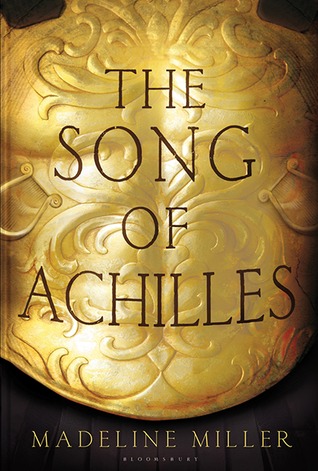 The Song of Achilles by Madeline Miller (m/m historical)
Greece in the age of Heroes. Patroclus, an awkward young prince, has been exiled to the kingdom of Phthia. Here he is nobody, just another unwanted boy living in the shadow of King Peleus and his golden son, Achilles.

Achilles, 'best of all the Greeks', is everything Patroclus is not — strong, beautiful, the child of a goddess — and by all rights their paths should never cross. Yet one day, Achilles takes the shamed prince under his wing and soon their tentative companionship gives way to a steadfast friendship. As they grow into young men skilled in the arts of war and medicine, their bond blossoms into something far deeper — despite the displeasure of Achilles's mother Thetis, a cruel and deathly pale sea goddess with a hatred of mortals.

Fate is never far from the heels of Achilles. When word comes that Helen of Sparta has been kidnapped, the men of Greece are called upon to lay siege to Troy in her name. Seduced by the promise of a glorious destiny, Achilles joins their cause. Torn between love and fear for his friend, Patroclus follows Achilles into war, little knowing that the years that follow will test everything they have learned, everything they hold dear. And that, before he is ready, he will be forced to surrender his friend to the hands of Fate.
Born of Night by Sherrilyn Kenyon (science fiction romance)
Command Assassin Nykyrian Quikiades once turned his back on the League—and has been hunted by them ever since. Though many have tried, none can kill him or stop him from completing his current mission: to protect Kiara Zamir, a woman whose father's political alliance has made her a target.

As her world becomes even deadlier, Kiara must entrust her life to the same kind of beast who once killed her mother and left her for dead. Old enemies and new threaten them both and the only way they can survive is to overcome their suspicions and learn to trust in the very ones who threaten them the most: each other.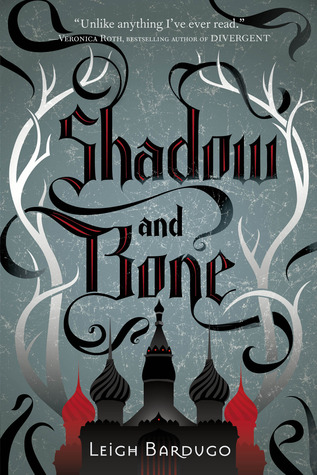 Shadow and Bone by Leigh Bardugo (YA paranormal)
The Shadow Fold, a swathe of impenetrable darkness, crawling with monsters that feast on human flesh, is slowly destroying the once-great nation of Ravka.

Alina, a pale, lonely orphan, discovers a unique power that thrusts her into the lavish world of the kingdom's magical elite—the Grisha. Could she be the key to unravelling the dark fabric of the Shadow Fold and setting Ravka free?

The Darkling, a creature of seductive charm and terrifying power, leader of the Grisha. If Alina is to fulfill her destiny, she must discover how to unlock her gift and face up to her dangerous attraction to him.

But what of Mal, Alina's childhood best friend? As Alina contemplates her dazzling new future, why can't she ever quite forget him?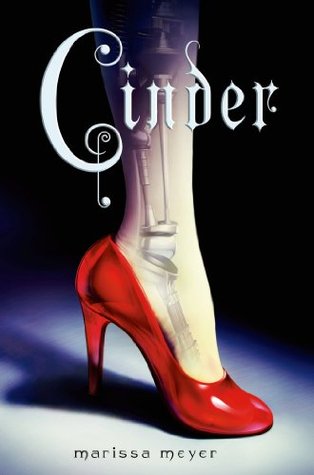 Cinder by Marissa Meyer (YA science fiction)
Humans and androids crowd the raucous streets of New Beijing. A deadly plague ravages the population. From space, a ruthless lunar people watch, waiting to make their move. No one knows that Earth's fate hinges on one girl.

Cinder, a gifted mechanic, is a cyborg. She's a second-class citizen with a mysterious past, reviled by her stepmother and blamed for her stepsister's illness. But when her life becomes intertwined with the handsome Prince Kai's, she suddenly finds herself at the center of an intergalactic struggle, and a forbidden attraction. Caught between duty and freedom, loyalty and betrayal, she must uncover secrets about her past in order to protect her world's future.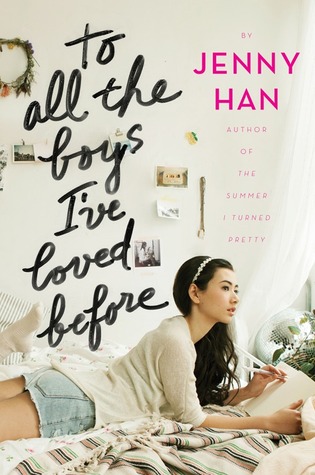 To All the Boys I've Loved Before by Jenny Han (YA contemporary)
To All the Boys I've Loved Before is the story of Lara Jean, who has never openly admitted her crushes, but instead wrote each boy a letter about how she felt, sealed it, and hid it in a box under her bed. But one day Lara Jean discovers that somehow her secret box of letters has been mailed, causing all her crushes from her past to confront her about the letters: her first kiss, the boy from summer camp, even her sister's ex-boyfriend, Josh. As she learns to deal with her past loves face to face, Lara Jean discovers that something good may come out of these letters after all.