A great feature hosted by Tynga's Reviews where bloggers get to feature the new books they received over the past week.
~BOUGHT~
Sweet Reckoning (Sweet #3) by Wendy Higgins (YA paranormal)
I love this series and am excited (and a little sad) to see it come to an end.
The Windflower by Laura London (historical romance)
This is a book that has been on my wishlist since I started reading historical romance and I am so happy that it has been re-released.
Seduction in Death by JD Robb (romantic suspense)
Onward through the ever-ending In Death series...this time dealing with cyberdating.
~BORROWED FROM THE LIBRARY~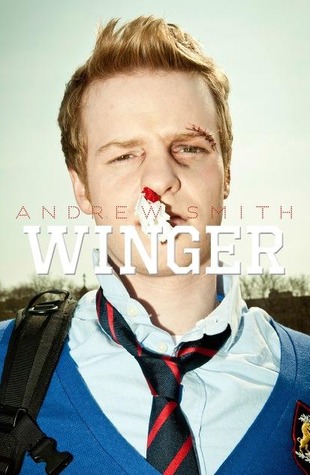 Bitter Spirits (Roaring Twenties #1) by Jenn Bennett (paranormal romance)
I love books that mix history with the supernatural and I've heard great things about this series.
Winger by Andrew Smith (YA contemporary)
I got this based on a great review from Quinn at
Quinn's Book Nook
.
***********
WEEKLY RECAP
I READ...
Interlude in Death by JD Robb
Royally Lost by Angie Stanton
Dangerous Seduction by Zoe Archer