Feature & Follow Friday

is a blog hop that expands your blog following by a joint effort between bloggers. Feature & Follow Friday is now hosted by TWO hosts, Rachel of
Parajunkee
and Alison of
Alison Can Read
. Each host will have their own Feature Blog and this way it'll allow us to show off more new blogs!
This Week's Feature Blogs: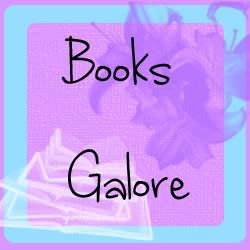 Books Galore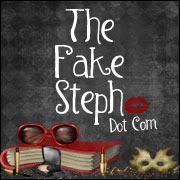 The Fake Steph Dot Com
Q: This Sunday in the U.S. is Mother's Day. In celebration, what are some of your favorite books with strong mother/child relationships?
One relationship that I thought of is between Apollymi and Acheron from Sherrilyn Kenyon's Dark Hunters series. Apollymi is an Atlantean goddess who is imprisoned and can only be released by her son. Unfortunately, she has pledged that she will destroy the world the moment she is free because of the way humanity tortured Acheron. Even though they haven't seen each other in their physical states since Acheron was a baby, they seem to have a strange yet comforting relationship.
Another mother/child relationship I love is the one that Lady Bridgerton has with all her children in Julia Quinn's Bridgerton Family series. She is very prominent in all eight books and always knows just what to say to help her kids. Plus she had to raise most of them by herself after her husband's unexpected death.
I also love Mrs. Weasley from Harry Potter and how wonderful she is to both her natural and 'adopted' children. It is interesting to see how much influence she has on Harry and the others throughout their adventures.
Some others that I thought of were: Helen and Mia Thermopolis from Meg Cabot's Princess Diaries series and Janine and Rose Hathaway from Richelle Mead's Vampire Academy series.
*******
I have created different ways for you to follow my blog: GFC, LinkyFollowers, email, Twitter, or Goodreads. Comment, follow me, and I'll return the favor!!
********************
This Friday's Question
Supporting Characters: We tend to gush over those main characters the most, but what about those supporting roles? Who are some of your favorites?
1. Simi from the Dark Hunters series by Sherrilyn Kenyon
A Charonte demon with the personality and style of a Gothic teenager. She is the adopted daughter of the Dark Hunter Acheron and loves sparkly jewelry, Travis Fimmel, and barbeque sauce. Her one-liners always make me laugh in these series and her outlook on life is so refreshing even if it is a little skewed.


2. Finnick Odair--Hunger Games trilogy by Suzanne Collins
I was hesitant about Finnick at first, but he quickly grew on me. I loved seeing the deeper parts of his character reveal themselves throughout Catching Fire and Mockingjay. He is so much more than a pretty face...



3. Grimalkin--Iron Fey series by Julie Kagawa
I adored Grim's sarcastic and mysterious comments throughout this series. He always disappeared and then reappeared at the most random moments. His motives were always a little suspect, but Meg, Ash, and Puck would have been lost without him. Plus he reminds of the Cheshire Cat!


4. Luna Lovegood--Harry Potter series by JK Rowling
My all-time favorite in this series. She is the type of person I wish I was...so comfortable with herself and her place in the world. Plus she was in Ravenclaw, the House in which I would probably be sorted.


5. William--Lords of the Underworld series by Gena Showalter
An ancient warrior who is possibly related to Hades, Lucifer, and the Four Horseman of the Apocalypse. His sense of humor and fighting prowess are prominent throughout this series. He has not had his HEA yet, but I'm crossing my fingers for a resolution soon!







**********************
**BOOKS READ**
Intentions of the Earl (Scandalous Sisters #1) by Rose Gordon--3 Stars
Sins of the Heart (Otherkin #1) by Eve Silver--3.5 Stars
**REVIEWS**
Confessions From An Arranged Marriage (Burgundy Club #4) by Miranda Neville (link)
Nice Girls Don't Have Fangs (Jane Jameson #1) by Molly Harper (link)