Feature & Follow Friday

is a blog hop that expands your blog following by a joint effort between bloggers. Feature & Follow Friday is now hosted by TWO hosts, Rachel of
Parajunkee
and Alison of
Alison Can Read
. Each host will have their own Feature Blog and this way it'll allow us to show off more new blogs!
This Week's Feature Blogs: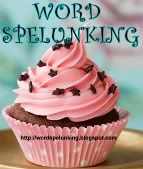 Q: Fight! Fight! If you could have two fictional characters battle it out (preferably from books), who would they be and who do you think would win?
This was a hard question! There are so many combinations I would love to see duke it out. But, I decided to go with one all-girl fight and one all-guy fight.
I would love to see Cat from the Night Huntress series go at it with Chess from the Downside Ghosts series. Both are kickass women who know how to fight and have some pretty intriguing powers as well. I think this one would be a toss- up, but I am giving the edge to Cat especially if she drinks some high-powered vampire blood before the fight.
I want to see a fight between Barrons from the Fever series and Acheron from the Dark Hunters series. Both are ultra alpha males with mysterious pasts and ruthless alter-egos. I think this would be another tight battle, but I see Acheron coming out on top due to the whole Atlantean god, harbinger of destruction thing.
Honorable mentions: Katniss (Hunger Games) versus Tris (Divergent), Xhex (Black Dagger Brotherhood) versus Sin (Demonica), Malkom (Immortals After Dark) versus Terrible (Downside Ghosts), Bones (Night Huntress) versus Hawke (Psy-Changeling)
*******
I have created different ways for you to follow my blog: GFC, LinkyFollowers, email, Twitter, or Goodreads. Comment, follow me, and I'll return the favor!!
********************
This Friday's Question
Book Blogger Influences: Has there been a particular book blogger who's influenced what you read? Share with us a review/book blog that convinced you to pick up a certain book.
There are so many bloggers I could mention for this question. But, I decided to go with the five that came to mind first.
Sabrina at About Happy Books
Her reviews of Y.S. Lee's Agency series inspired me to try the first book and next thing I knew I had devoured the entire series within two months. Here are the links to the first book:
A Spy in the House.
Lesley at My Keeper Shelf
Her review of Susan Ee's
Angelfall
as well as her My Book Boyfriend post on the hero, Raffe, convinced me to check out this amazing urban fantasy story. Here is the link to the
review
and the
MBB post
.
Jac at For Love and Books
Her review of Molly Harper's
Nice Girls Don't Have Fangs
inspired me to buy the audio version which I am currently loving right now. Highly recommended for fans of funny paranormals! Here is the link to the
review
.
All the ladies at Smexybooks
Inspired me to try the Fever series by Karen Marie Moning and introducing me to the wonderful genre of Male-Male Romance. Link to the posts that got me interested in
Fever
and
M/M romance
.
Sarah and Guest Reviewers at Smart Bitches, Trashy Books
The first book blog I followed religiously. Sarah and her guests have introduced me to many great romances, but some of the more recent ones were Sarah Maclean's
Nine Rules to Break When Romancing a Rake
and Beth Revis's
Across the Universe.
Links to the Maclean
review
and the Revis
review
.
**********************
**BOOKS READ**
Fifty Shades Freed (Fifty Shades #3) by E.L. James (3 Stars)
The Book of Daniel (St. Nacho's #4) by Z.A. Maxfield (4 Stars)
Dragon Actually (Dragon Kin #1) by G.A. Aiken (4 Stars)
The Duke's Perfect Wife (Highland Pleasures #4) by Jennifer Ashley (4 Stars)
A Private Gentleman by Heidi Cullinan (4 Stars)
**REVIEWS**
Spirit Bound (Vampire Academy #4) by Richelle Mead (link)
Lover Reborn (Black Dagger Brotherhood #10) by JR Ward (link)
MY BOOK BOYFRIEND: Acheron from Sherrilyn Kenyon's Dark Hunters series (link)