Feature & Follow Friday
is a blog hop that expands your blog following by a joint effort between bloggers. Feature & Follow Friday is now hosted by TWO hosts, Rachel of
Parajunkee
and Alison of
Alison Can Read
. Each host will have their own Feature Blog and this way it'll allow us to show off more new blogs!
This Week's Feature Blogs:
Sarah's Books and Life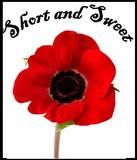 Short and Sweet
Q: What is the longest book you've read? What are your favorite 600+ page reads?
LONGEST
Gone With the Wind by Margaret Mitchell at 1011 pages (according to Goodreads)
I read it when I was eleven and I remember it taking about a month for me to finish it. I really enjoyed it, but there was just something about tackling a book that big that was intimidating at the time.
Harry Potter and the Goblet of Fire (734 pages)
Harry Potter and the Order of the Phoenix (896 pages)
Harry Potter and the Half-Blood Prince (652 pages)
Harry Potter and the Deathly Hallows (759 pages)
Outlander by Diana Gabaldon (629 pages)
Dragonfly in Amber by Diana Gabaldon (752 pages)
Acheron by Sherrilyn Kenyon (722 pages)
The Other Boleyn Girl by Phillippa Gregory (661 pages)
*****
I have created different ways for you to follow my blog: GFC, LinkyFollowers, email, Twitter, or Goodreads. Comment and follow me and I'll return the favor!!
Have a great Friday and weekend!!